Ryan Tokar joins the Iridium team as Risk Advisor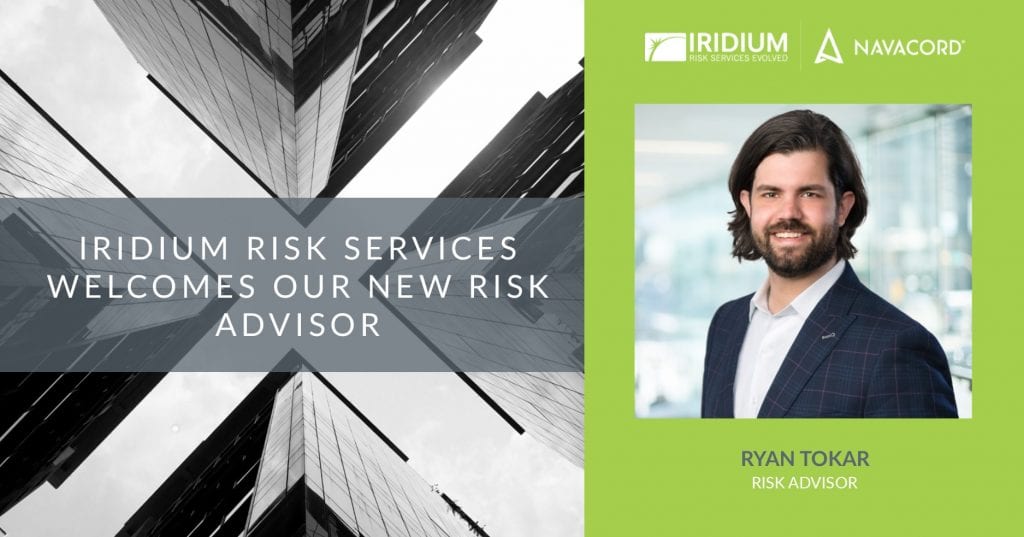 After graduating from MacEwan University's Insurance and Risk Management program in 2012, Ryan started his career at a Edmonton-based regional brokerage where he progressed to the role of Account Manager.
In 2014, Ryan joined a startup firm focused on the environmental services sector as an Account Executive where he gained extensive experience dealing with wholesale broking teams and was instrumental in securing various insurer contracts.
Ryan moved to Calgary in 2017 and joined a multinational energy broker where he worked an as Account Manager servicing oil & gas clients, focusing on medium to large E&P and international service contractors, prior to joining Iridium in 2020.