Wesley Robinson promoted to Risk Advisor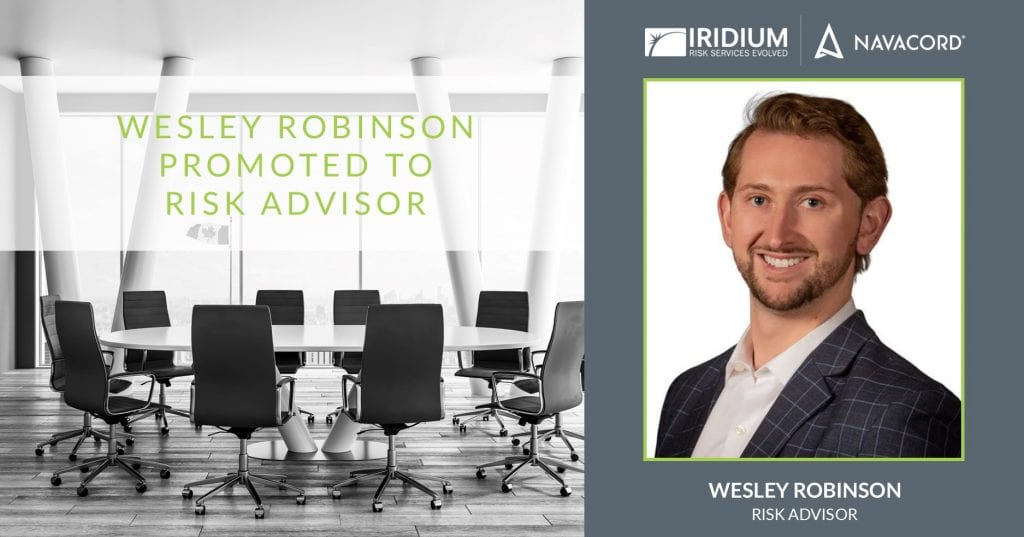 We are very pleased to announce the promotion of Wesley Robinson to the role of Risk Advisor at Iridium.
Wes has proven himself to be a dedicated and valuable member of the Iridium team. He works on a variety of accounts ranging from E&P to international contractors providing critical broking support and exceptional service, and also leads Iridium's Cyber Centre of Excellence.
Please join us in congratulating Wes on his promotion!