Summer 2022 Marketplace Insights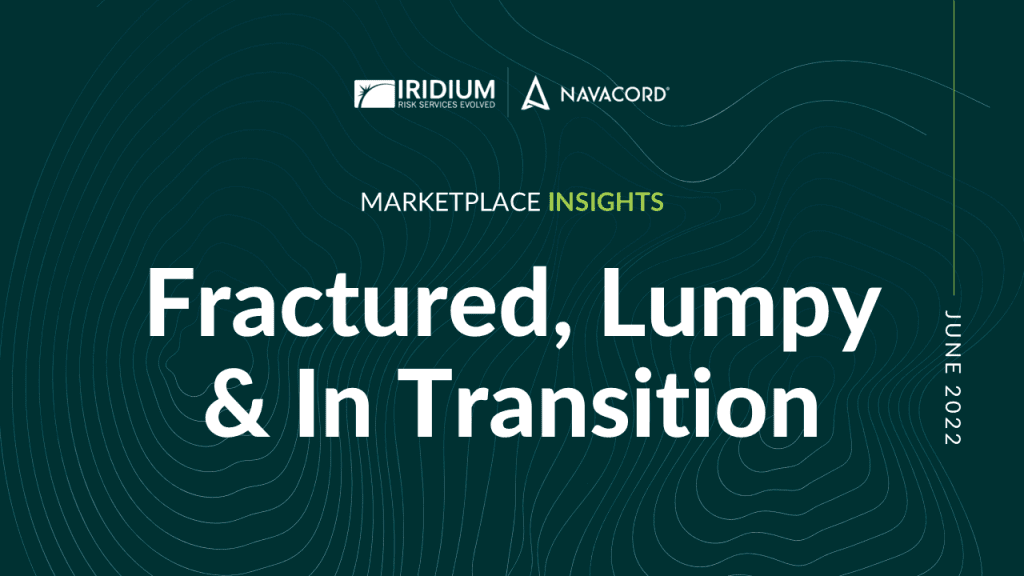 As part of our commitment to always keep our clients well-informed, we have put together our Summer 2022 Marketplace Insights, entitled: Fractured, Lumpy, and In Transition.
These specialized observations and perspectives of the current market and industry trends reflect on what the first half of 2022 has brought us, and what we forecast coming down the pipeline for the rest of the year and into early 2023.
If you have questions specific to your risk management needs, or would like additional information pertaining to this publication, please reach out to your Iridium Risk advisor.
Click here to view and download the new insights: Summer 2022 Marketplace Insights