Stephanie Pitcher Promoted to Risk Consultant
We are pleased to announce the promotion of Stephanie Pitcher to the role of Risk Consultant at Iridium.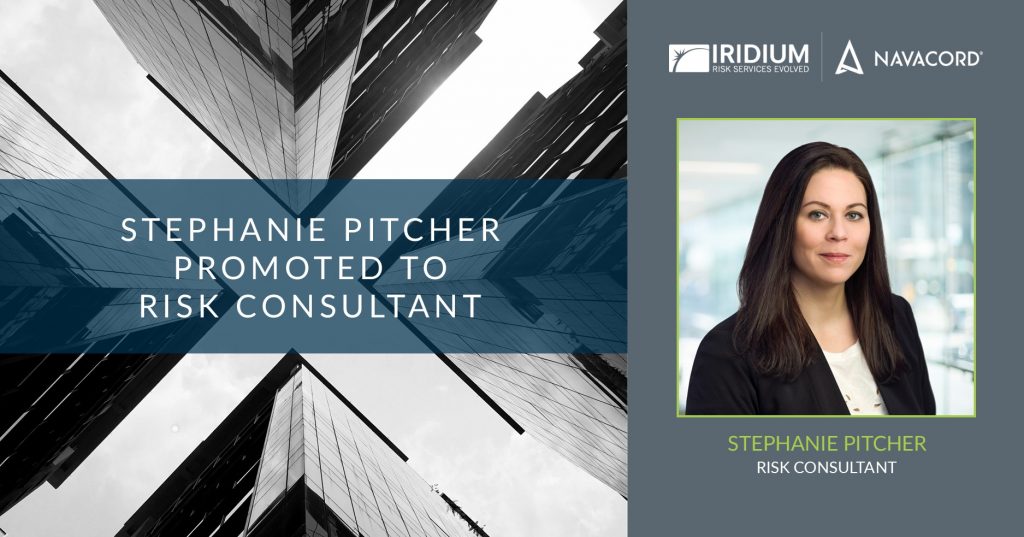 Stephanie joined Iridium in October of 2018 with a bachelor's degree in Actuarial Science from the University of Calgary.  She has over 10 years of insurance experience within the energy and associated business sectors.
In 2021, Stephanie transitioned to Iridium's Management Liability team where she provides account management and support services to a variety of clients, with a specific focus on mid-size and large public entities.
Stephanie's promotion to the role of Risk Consultant reflects her continued dedication to Iridium's Core Values, the valuable relationship she has built in the domestic and international insurance marketplace and her expertise in our sector.
Please joins us in congratulating Stephanie on her promotion!