Our Latest Client Survey Results!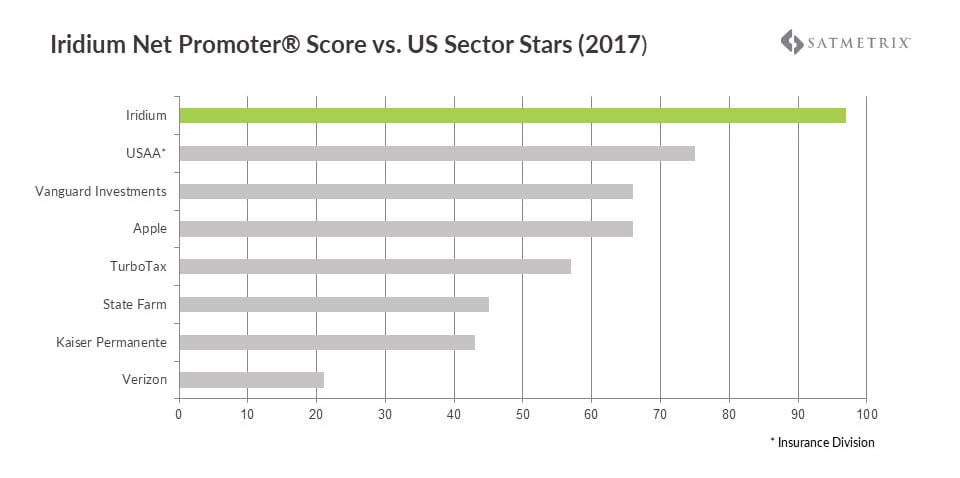 Each year we ask clients to complete a short survey to help us measure how satisfied they are with our services.  To do this, Iridium uses the Net Promoter Score (NPS) system. NPS is a widely-used management tool that measures customer satisfaction and loyalty. Our recent 2017 survey netted a score of 97 which is our best result ever!  We are very proud of our score as it exceeds that of some of the highest scoring companies in the world such as Vanguard Investments and Apple.
Want to learn about why our clients love us?  Please contact us today.