New Shareholder Announcement – Hugh Patterson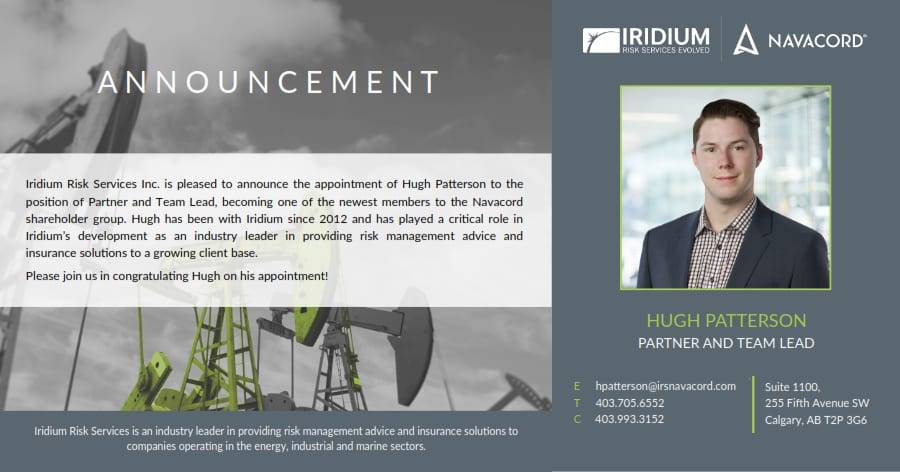 Iridium Risk Services Inc. is pleased to announce the appointment of Hugh Patterson to the position of Partner and Team Lead, becoming one of the newest members to the Navacord shareholder group.
Hugh has been with Iridium since 2012 and has played a critical role in Iridium's development as an industry leader in providing risk management advice and insurance solutions to a growing client base.
Please join us in congratulating Hugh on his appointment!