Martin Delaney Joins Iridium as Risk Advisor & Surety Leader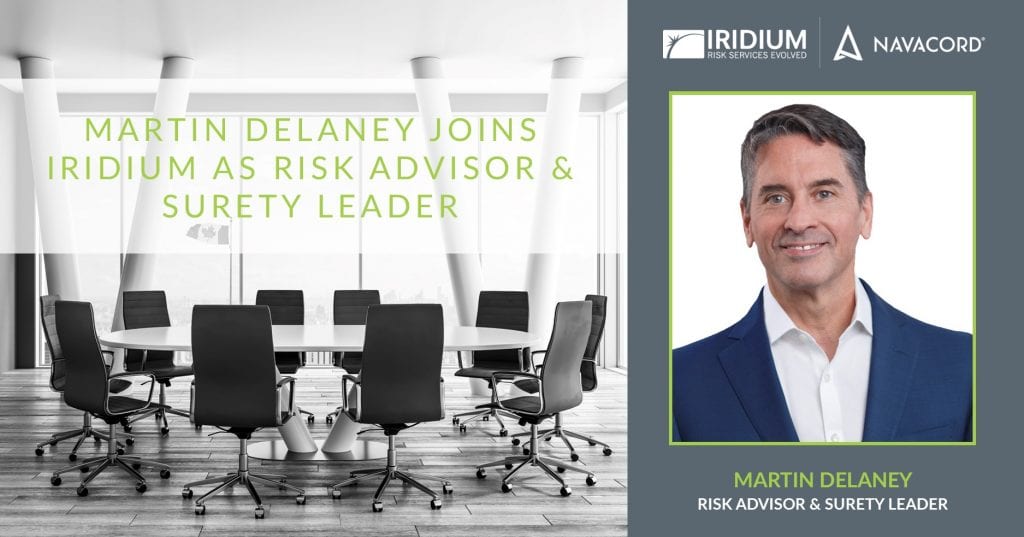 Iridium Risk Services is pleased to welcome Martin Delaney as Risk Advisor and Surety Practice Leader. Martin joins the team from Navasure Structured Solutions—a Navacord Broker Partner—where he has been working closely with Iridium and Navasure clients in providing on demand payment bonds and surety expertise.
Martin brings a diverse background to his new role at Iridium, combining his insurance knowledge of financial risk management, structured surety solutions like the On-Demand Payment bond (ODP), trade credit and cyber security with expertise in the financial and energy sectors that includes product development.
As a senior team member, Martin will provide his expertise to existing and new Iridium accounts while leading the business' surety practice and continuing delivery to existing Navasure clients. Martin's wealth of experience has allowed him to deliver unique business solutions for his clients, and we look forward to his contributions across Iridium.
Please join us in welcoming Martin Delaney to the team!