Joel Harrison Promoted to Risk Advisor
We are very pleased to announce the promotion of Joel Harrison to the role of Risk Advisor at Iridium.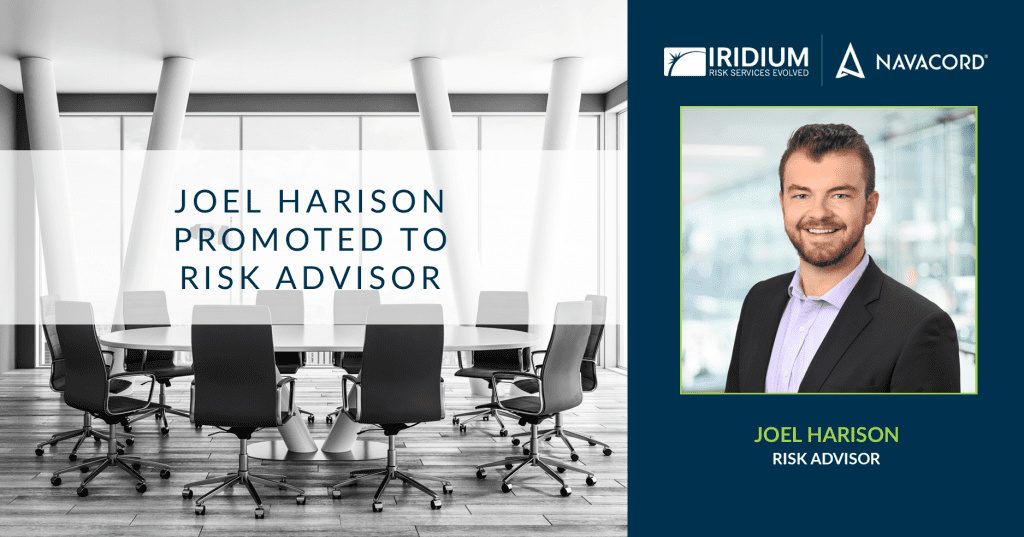 Joel has been a valued member of the Iridium team since January 2019.  This well-deserved promotion is reflective of Joel's hard work, expertise in our sector and dedication to Iridium's core values.
Joel has shown great initiative in getting involved in all levels of client interaction, brokering and claims resolution to grow his knowledge and expertise.  Joel has a degree in geology from the University of Calgary and participated in an exchange program with the University of Wollongong in Australia during his time at university.
Please join us in congratulating Joel on his promotion!