Iridium Announces Two New Managing Partners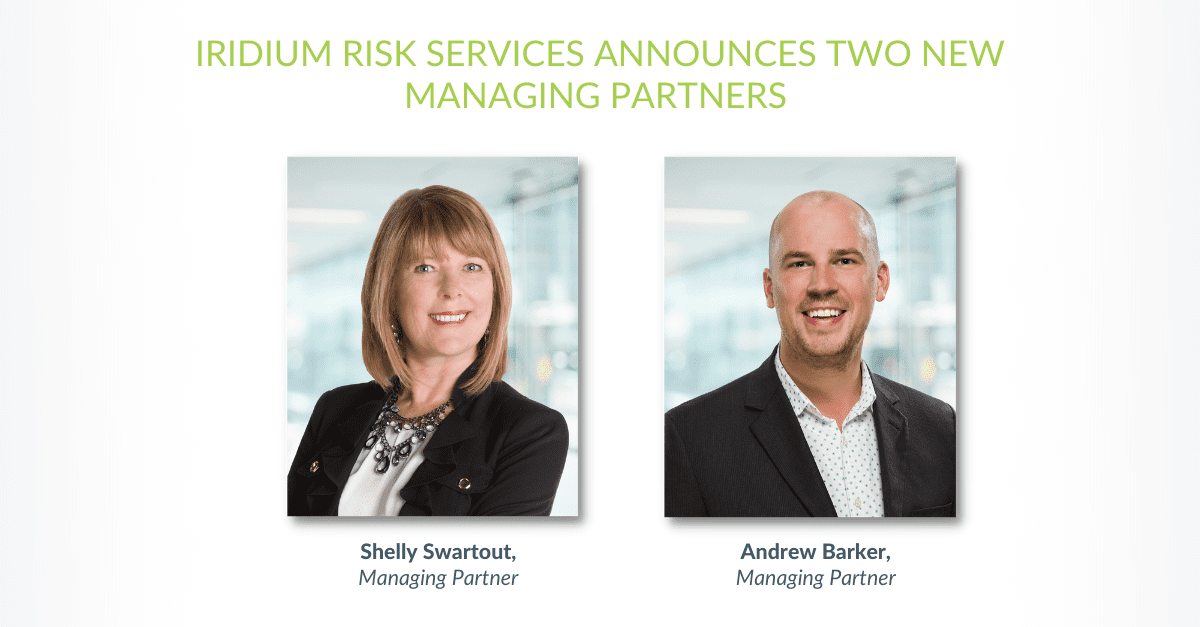 We are very pleased to announce that Shelly Swartout and Andrew J. Barker have been promoted to Managing Partners at Iridium Risk Services.
Since joining in 2008 and 2010, both Shelly and Andrew have made an outstanding contribution to the success of our clients and to the success of our firm.
For the past several years they have been instrumental members of the Iridium senior leadership team as well Account Leads on a broad cross section of energy clients, ranging from junior producers to large, multinational, and other complex industry risk managed accounts.
Please join us in congratulating Shelly and Andy on this well-deserved recognition and exciting milestone in their careers!