Danielle Gorst as National Practice Leader, Financial Lines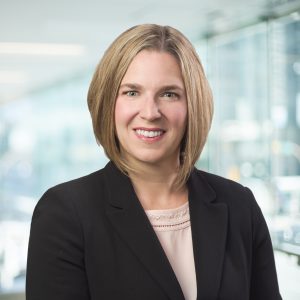 Toronto, Ontario, Oct 18 – Shawn DeSantis, President and CEO of Navacord is pleased to announce the addition of Danielle Gorst as National Practice Leader, Financial Lines, effective October 18th.
Danielle brings almost twenty years of financial lines insurance experience to Navacord with over thirteen years in Executive Protection with a leading global insurer, in addition to six years with a global insurance broker, where she most recently led the Western Canada team of financial lines advisors.
"We are pleased to have Danielle on board as this continues to build out our expertise which better serves the needs of our clients," said Shawn DeSantis.
Danielle will work directly as part of Account teams along with providing consultative advice on service, strategy, and claims advocacy, in addition to thought leadership, white papers and participate in strategic client meetings such as claims and Board presentations.
"I'm excited to work closely with a team of entrepreneurial brokers and support their clients in the protection of personal liability when serving on a board and making critical management decisions, " said Danielle Gorst.
Danielle has a Bachelor of Commerce Degree completed with a concentration in Insurance and Risk Management from the University of Calgary.