Announcement – Tenille Burdz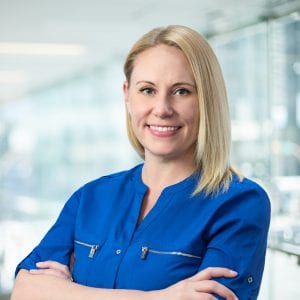 We are very pleased to announce the promotion of Tenille Burdz to the role of Risk Advisor at Iridium.
Tenille began her insurance career in 2009 with a Calgary-based insurance brokerage, where she was a personal lines broker responsible for the servicing of over 900 clients.  In 2010, Tenille joined a commercial insurance broker where she played a supporting role on a number of accounts ranging from small, local companies to large, international oil & gas service companies.  She moved to a major regional broker in 2013 where she was an Account Executive on mid-market commercial accounts in various industries including oil & gas.
Tenille joined Iridium in 2017 as a Risk Consultant where she works on a number of E&P, energy service and technology companies.  Tenille's strong client service ethic, broad range of experience and her analytical, results-based approach make her a valuable member of the Iridium team.
Tenille's promotion to the Risk Advisor role is a reflection of the leadership skills and technical expertise necessary to lead Account Teams at Iridium.  Tenille is valued by her clients and fellow team members alike and consistently demonstrates her commitment to the practice of Iridium's core values.  Please join us in congratulating Tenille on her achievement.