Announcement – Phillip Stawowiak Promoted to Risk Consultant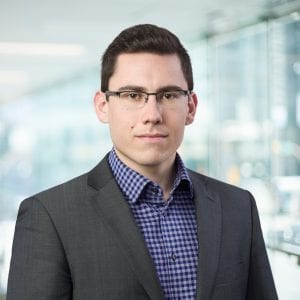 We are very pleased to announce the promotion of Phil Stawowiak to the role of Risk Consultant at Iridium.
Phil joined Iridium two and half years ago as a Risk Technician. Prior to Iridium, Phil worked in sales for a life insurance provider after graduating with a major in finance from the Haskayne School of Business at the University of Calgary in 2017.
Phil has proven himself to be a dedicated and valuable member of the Iridium team. He works on a variety of accounts ranging from junior E&P to international contractors providing critical broking support and exceptional service to those clients.
Please join us in congratulating Phil on his promotion!