Announcement – Hristo Minkovski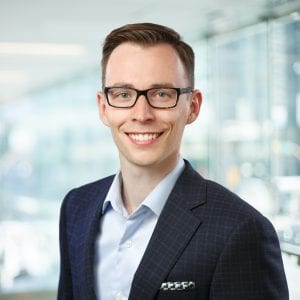 We are very pleased to announce the promotion of Hristo Minkovski to the role of Risk Consultant at Iridium.
Hristo joined Iridium in 2014 as a Risk Technician, and works primarily with E&P clients.  Prior to this, he worked in the banking sector.
Hristo received his Bachelor of Commerce from the University of Calgary Haskayne School of Business in 2013, with a concentration in Finance.
Hristo's promotion to the role of Risk Consultant reflects his continued dedication to Iridium's core values, the valuable relationships he has built in the domestic and international insurance marketplace and his expertise in our sector. Please join us in congratulating Hristo on his promotion!